Payouts are processed automatically every 2 hours. To get the payout you need to reach the minimum amount: 0.05 for Ethereum, 0.1 coins for other Dagger Hashimoto, 0.01 coins for Equihash algorithm etc. The minimum payout value is shown on the main page of each pool. Here is an example for Ethereum: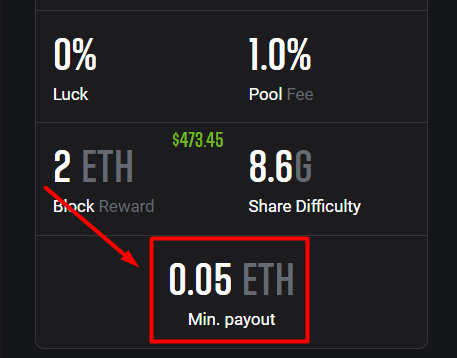 It is not possible to change the payment threshold at the moment.
Any rewards accumulated by a given cryptocurrency address may only be paid to that particular address. Wallet balances could not be merged.
2Miners mining pools: https://2miners.com/
2CryptoCalc mining profit calculator: https://2cryptocalc.com/