The minimum payout is shown on the main page of every coin's pool.
For example, for the Ethereum mining pool, the minimum payout is 0.05 ETH.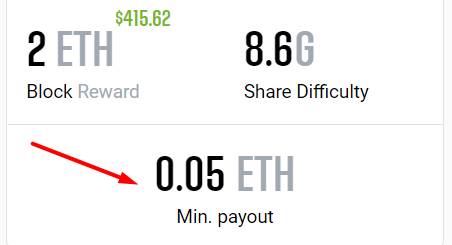 It is not possible to change the payment threshold at the moment. However, don't worry we pay the tx fees ourselves for all the coins except Monero, Grin, Beam, Nervos CKB.
2Miners mining pools: https://2miners.com/
2CryptoCalc mining profit calculator: https://2cryptocalc.com/